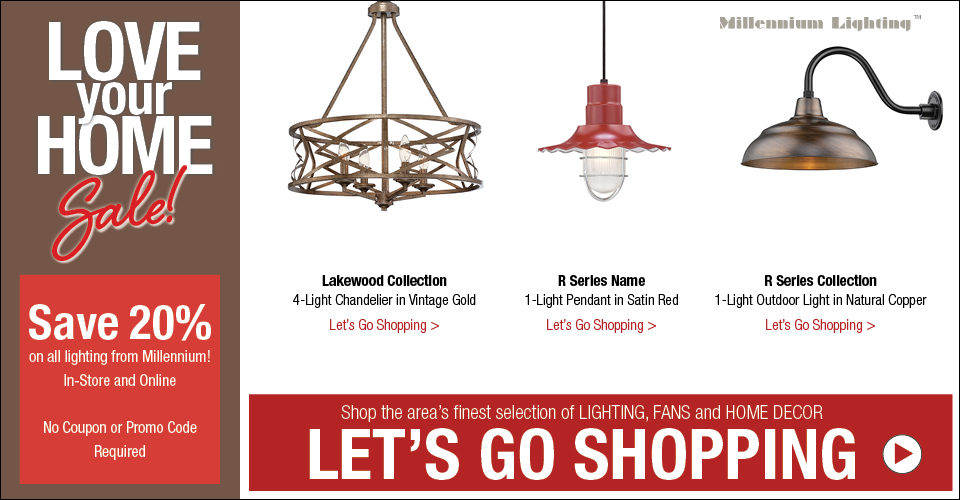 Save 20% on all Millennium Lighting! In-Store and Online — No Coupon or Promo Code Required
Wishing You All the Joy & Wonder of the Season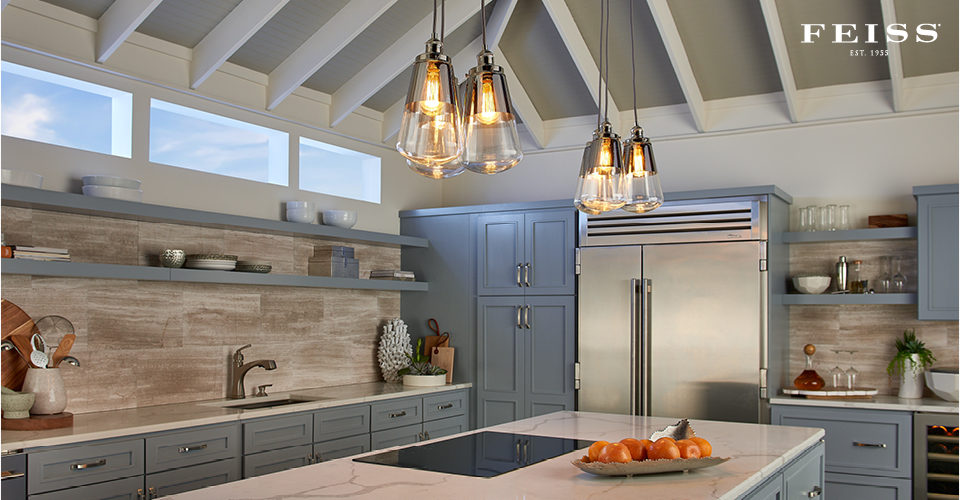 Each light fixture in the modern Waveform pendant light collection by Feiss is an elegantly simple, conical blown glass pendant with a closed bottom.
The sparkle and dazzle of a well-placed chandelier defines and enhances the mood of any room. A chandelier that is too large can easily overpower a room and its inhabitants; one that is too small becomes insignificant and decreases the perceived value of the entire space. By following a few interior design guidelines for choosing the correct size, you will maximize the impact of the fixture. Room size affects chandelier size, but the type of space also affects the size.
Read More
Tired of haphazard internet shopping? Just Lights invites you to "See It. Touch It. And Take It Home". No more guessing, broken items, or return shipping charges. At Just Lights you have the luxury of a trained lighting professional to help you make the correct choice.
Read More